Geng Bin, the general agent of KIJO in Lanling County, Shandong Province, began to engage in motorcycle maintenance in the township at the age of 16. He began to enter the field of electric vehicle accessories in 2017, which has been more than 20 years now. Although his legs are inconvenient, he has gained his career and marriage with a battery.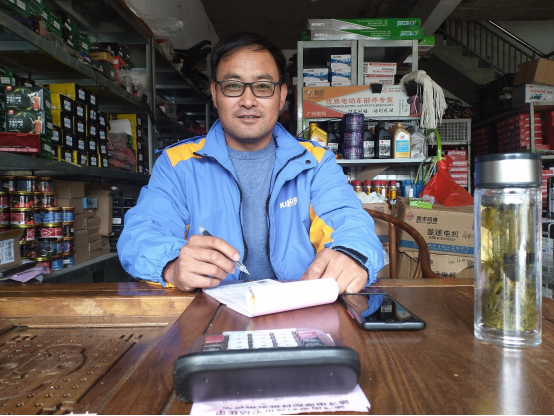 So what are Mr.Geng's successful experiences?
Service First
Learned, GengBin contact with KIJO products in 2019, when the KIJO brand landing is not very famous, in order to find a breakthrough, GengBin always stay in the distributor's stores, help them repair batteries, introduce the KIJO as an old brand, with a heavy battery, long-range, great strength, and other selling points. In the beginning, it can be said that the performance was very bad, but under his long-term and careful management, KIJO battery has now become one of the first-line brands in Lanling markets, which is trusted and loved.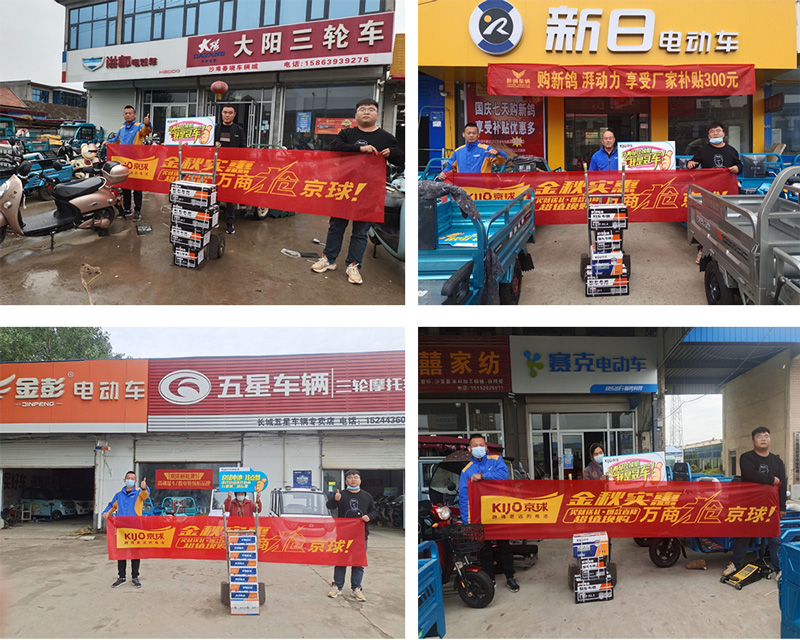 Breaking the rules, "one town, one business"
The mode of "multiple businesses in one district", "multiple businesses in one street", and "multiple businesses in one town" in the battery industry has become normalized, which is beneficial but also has obvious disadvantages. Geng Bin has been thinking about this issue when helping the distributors. In order to ensure the interests of the distributors, Mr. Geng finally decided to adopt the "one-town, one-business" model to operate steadily. Although the short-term interests were damaged, the development was more stable. This coincides with KIJO's development concept of "manufacturing with the craftsmanship and moving forward steadily".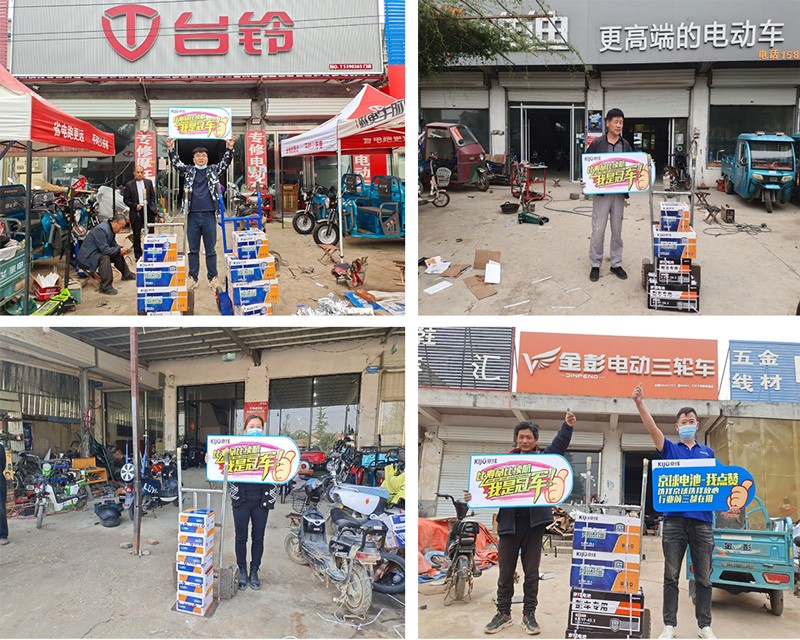 Subdivision Category
Lanling County has low mountains, hills, plains, and depressions with superimposed terrain and poor road conditions. It is also a demonstration county for the whole process of mechanization of major crop production in the country, and the market for cargo electric tricycles accounts for a large proportion. According to the actual local use of leisure, household, and freight vehicles and road conditions, Geng Bin sorts out the existing product categories and recommends corresponding products to customers in different categories. The product experience is stronger, the after-sales rate is more controllable, and the interests of distributors are also more secure.

With integrity and perseverance, Geng Bin has created a sustainable development path in Lanling County with KIJO. The brand recognition of KIJO has successfully overtaken the corner, surpassing the first-line brand that has been operating in Lanling for more than 10 years. Outsiders may feel that "inadvertently inserting willows and willows to create shade", only Geng Bin himself knows the details behind the success of KIJO Lanling Market.
The development of KIJO is inseparable from the support of many dealer partners like Geng Bin! Grateful to meet, grateful to trust, and grateful to go together! Let us continue to go hand in hand and create a brilliant future together!