A few days ago, the list of "2022 Top Ten Enterprises in Lead-acid Battery Industry" jointly selected by China National Light Industry Council and China Battery Industry Association was released. KIJO Group won the "Top Ten Enterprises in 2022 Lead-acid Battery Industry"!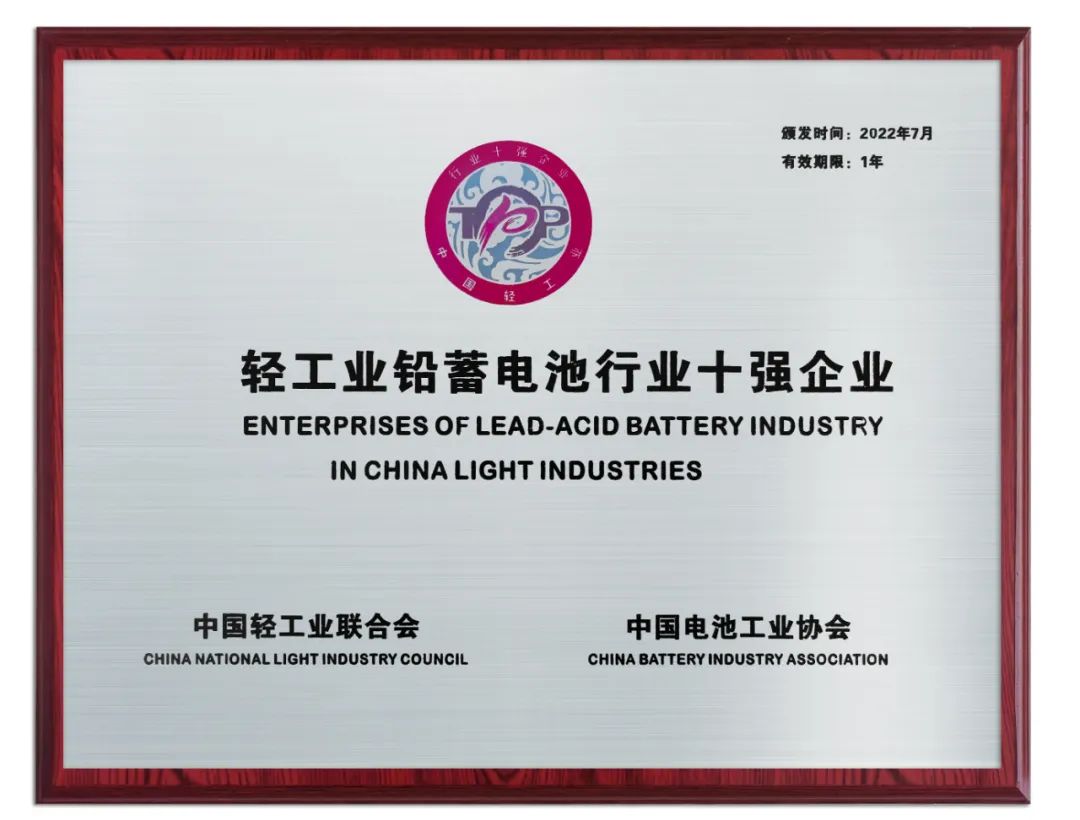 The list is recommended by the China Battery Association. It is compiled by the China National Light Industry Federation on the 7 indicators of the participating companies' 2022 operating income, total profit, operating income profit margin, tax percentage, e-commerce income, R&D investment, and operating income growth rate and derived from the evaluation.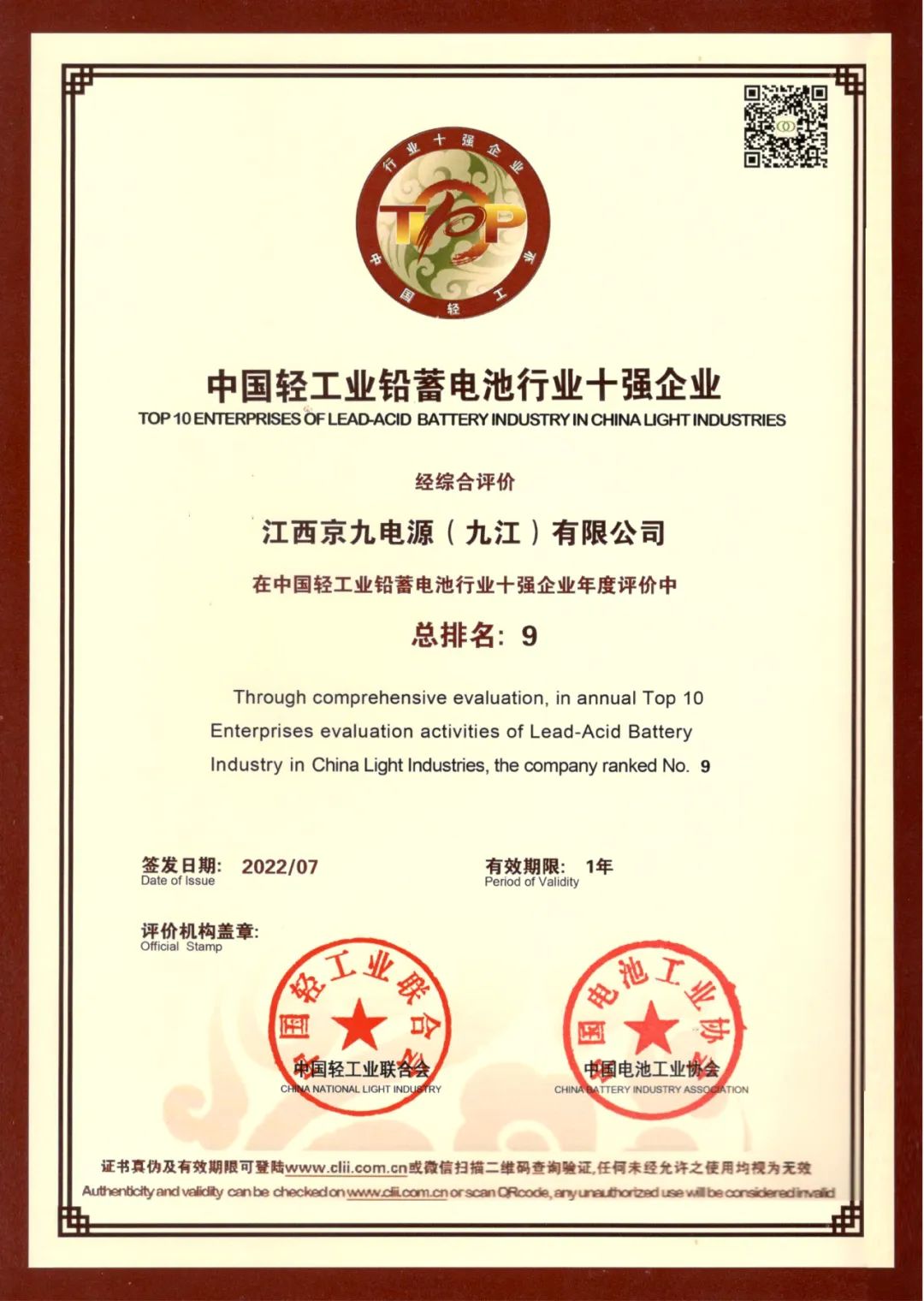 KIJO Group was founded in 1993. Since its establishment 30 years ago, the company has been focusing on the R&D and manufacturing of battery products. As a leading R&D and manufacturer of storage batteries in China, KIJO Group has always taken the mission of "achieve customers, make employees happy, and repay the society", continuously strengthening product technology, improving product quality, providing customers with high-quality products wholeheartedly, and lead the high-quality development of the industry, while sustaining and healthy development, it is steadily moving towards a main body diversified enterprise.