The Industrial Batteries market is segmented by Type – Lead-acid Batteries, Lithium-based Batteries, Nickel-based Batteries, and Others, Segmented by Application – Telecom & Data Communication, Industrial Equipment, Uninterruptible Power Supply (UPS)/Backup, Grid-Level Energy Storage, and Others. The Industrial Batteries market size is estimated to be worth USD 6229.2 million in 2022. It is forecast to be a readjusted size of USD 8065.5 million by 2028 with a CAGR of 4.4% during the review period.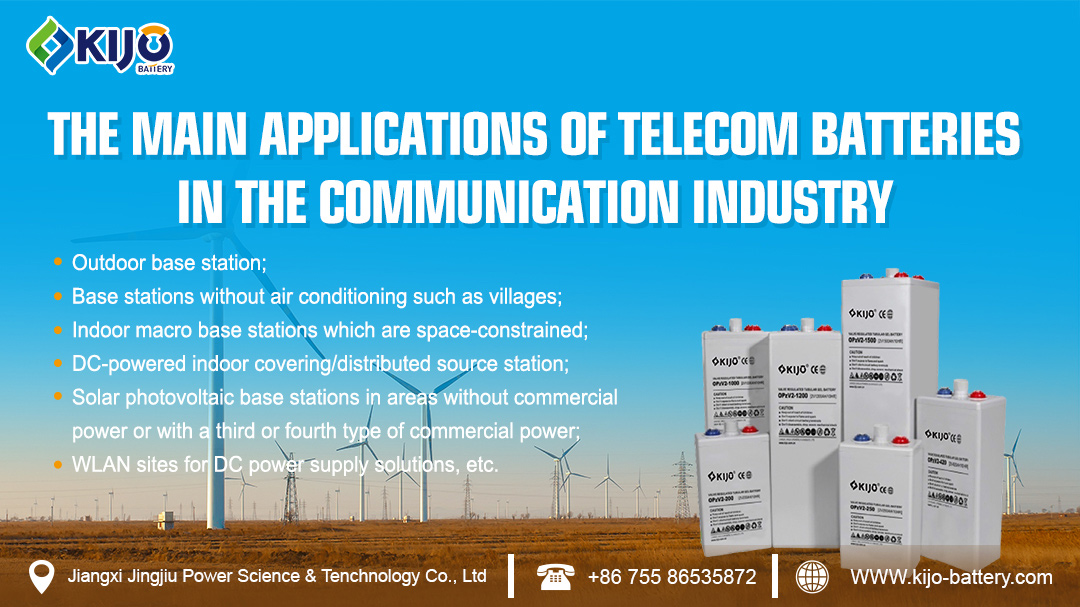 The Major Factors Driving the Industrial Batteries Market are
The Industrial Batteries market is expected to grow as a result of factors such as rising lithium-ion battery adoption in the renewable energy sector and rising demand for grid energy storage systems as a result of ongoing grid modernization.
Trends Influencing the Growth of the Industrial Batteries Market In an emergency, telecom batteries are the backbone of your telecom system's integrity. If you want to avoid service interruptions during power outages and other emergencies, you'll need a reliable telecom battery bank. Lead-acid batteries and lithium-ion batteries are the two main types of batteries used in telecom due to factors like cost-effectiveness and improved discharge and charge efficiency, and longer life span. Thus the increased use of industrial batteries in the Telecom & Data Communication sector is expected to drive the Industrial Batteries Market. of USD 8065.5 million by 2028 with a CAGR of 4.4% during the review period.
The Industrial Battery Market is expected to grow due to the rising demand for industrial UPS batteries. When the primary source of power fluctuates, an industrial UPS battery backup provides emergency power. A UPS protects data centers and industrial equipment from power outages by managing IT infrastructure and computer systems. This protects businesses from financial and data loss, as well as accidents and human injury. A UPS can help avoid job restarts and preserve a process as industrial equipment becomes more reliant on computer-based control systems. BESS has played an increasingly important role in the power system in recent years, thanks to rising demands for system flexibility and rapid reductions in battery technology costs. BESS (battery energy storage systems) are a possible solution. BESS enables renewable energy to be efficiently stored and delivered to the grid as needed. Renewable energy projects can provide power at both peak and non-peak times, stabilizing the distribution network, thanks to this optimization of energy output to the grid. More policymakers, regulators, and utilities are seeking to develop policies to jumpstart BESS deployment as BESS prices continue to fall and the need for system flexibility grows with the deployment of wind and solar.
Industrial Battery Market Share Analysis
Based on type, the lead-acid battery market is expected to be the most lucrative segment, because of its low production costs, longer shelf life, and high electrical processing capacity. Furthermore, lithium-based batteries are the fastest-growing segment due to their excellent properties such as longer shelf life, lighter weight and volume, recyclability, and so on. Apart from that, these batteries are low-maintenance and have a high capacity-to-volume ratio.
Based on application, the telecommunications segment is expected to grow significantly during the forecast period due to the proliferation of IT companies. In developing countries, the telecommunications sector is rapidly expanding.
Based on region, Asia-Pacific is expected to be the most lucrative segment during the forecast period.
TWS (True Wireless Stereo) headset market has exploded for 5 years, attracting many players to join in the last 5 years, showing a hundred flowers. By the beginning of 2022, the TWS headset is still hot, and its sales are still growing steadily with the improvement of TWS headset performance and the continuous enrichment of functions.
According to an industry report among the electronic devices owned by consumers, smartphone ownership has reached 100%, while the ownership rate of TWS headphones is only 35%.
At present, the latter TWS products are mainly used with the former smartphones). From the cell phone and headset, ownership can be seen, the future of the true wireless headset market is still huge, and there is a very broad space for development. In addition, the report's research results show that in 2021, almost all the use cases of TWS are on the rise, of which voice calls and games have the most growth in the use of scenarios.
With years of development, the upstream, midstream, and downstream industry chains of the TWS headset market have matured and improved, but this market still has a lot of incremental
space and still has the value of mining.
Since 2018, TWS headset products have entered the consumer's vision. After 4 years of market development and product iterations, 022 will usher in the culmination of the first users of previous years to replace and upgrade; At the same time, TWS headphones continue to develop and change in technology and applications. TWS headphones developed into a quality audio experience and high-quality wearing experience from the beginning can only listen. 2022 TWS headphones will also usher in technical upgrades and changes, such as the addition of a heart rate monitoring function, Which will give TWS headphones more use scenarios and functions to bring consumers more experience. In addition to the above two points, TWS headphones brands and products are becoming more and more abundant, and consumers' choices are becoming increasingly diverse, which is followed by more TWS headphone brands will be more popular with consumers.
The TWS headset market in 2022 will get continuous growth both in terms of consumer demand, and technology. Functional development space from 2018-2021 TWS headset global shipments can be seen in the TWS headset market boom, which will continue to drive the TWS headset battery market boom in 2022. As you know, a pair of TWS headphones need 3 electric cells to power, mainly divided into headset batteries and rechargeable compartment body batteries. From the form, full in-ear headphones mainly use the bean-type (button cell) battery; semi-inear headphones batteries mainly are pintype or polymer soft pack (button pouch cell) batteries; charging compartment body battery is mainly polymer soft pack square battery.
As for the users, they usually have a deeper sense of the battery life of the headsets, which in turn has a more direct impact on the user experience. Button cell battery compared to the other two batteries (pin battery, polymer soft pack battery), has the highlights of high energy density, saving space, etc. Button-cell battery has become the main battery solution for headphones selected by high-end TWS brands.
In the long run, the global TWS headset is moving forward at a high speed. Only TWS headset battery manufacturers continuously iterate technology, form the patent groups of the core technology, and achieve the production capacity and process of supporting the upgrade, can the TWS headset manufacturers take a larger global market share.