The 131st China Import and Export Fair (Canton Fair) will be held online from April 15-24, 2022 for 10 days.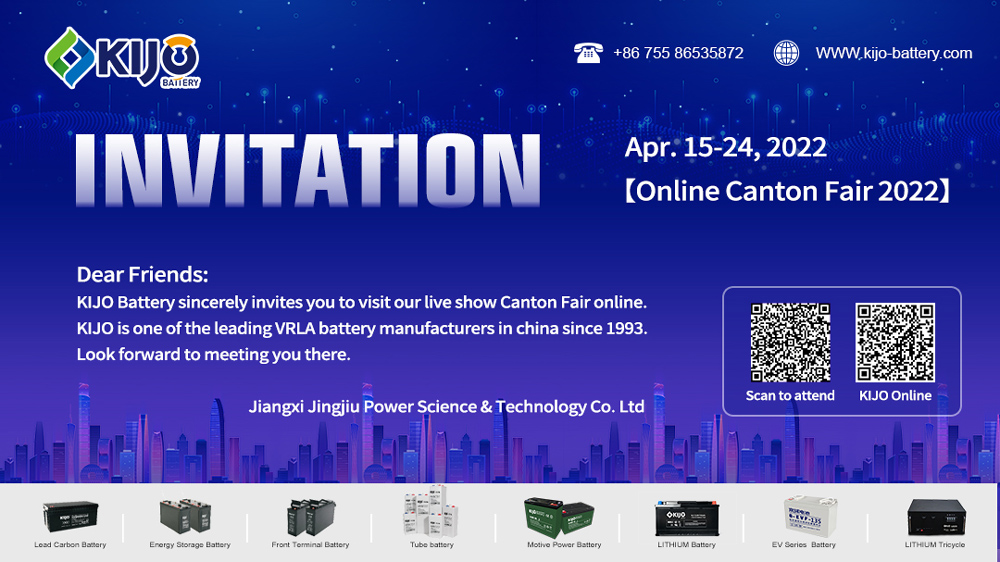 The Canton Fair, known as "China's No. 1 Exhibition" and "Foreign Trade Barometer", is also an important platform for many foreign trade companies to develop new markets and obtain new orders. The Canton Fair is based on the theme of China Unicom's domestic and international dual circulation. The exhibition content includes three parts: an online display platform, a supply, and purchase docking service, and a cross-border e-commerce area. Exhibitors and exhibits, global supply and purchase docking, new product release, and exhibitor connection are set up on the official website. , virtual exhibition halls, news and activities, conference services, and other columns, set up 50 exhibition areas according to 16 categories of commodities, and more than 25,000 domestic and foreign exhibitors.
This Canton Fair completely adopts the online cloud exhibition model. In line with the increasingly perfect online trade forms and global trends, Kijo Group will appear in the electronic and electrical products and new energy products exhibition area of this online Canton Fair to showcase Kijo Group to the world. The international brand charm and the true product strength.
At present, Kijo Group has completed the preparations for the exhibition, giving full play to the "online Cloud" experience accumulated during the epidemic, and established a comprehensive online exhibition plan.
As a first-class professional battery company in the industry, KIJO Group will carry a variety of power batteries and energy storage batteries for two-line exhibitions, and will also introduce and display KIJO energy storage solutions to global customers.
More excellent content will be presented at the official opening of the online Canton Fair. From April 15th to April 24th, Kijo will meet you at the "Online Cloud Exhibition", see you!