From October 15th to 19th, 2023, the 134th China Import and Export Commodity Fair, known as the "China First Exhibition", was successfully held at the Guangzhou International Convention and Exhibition Center.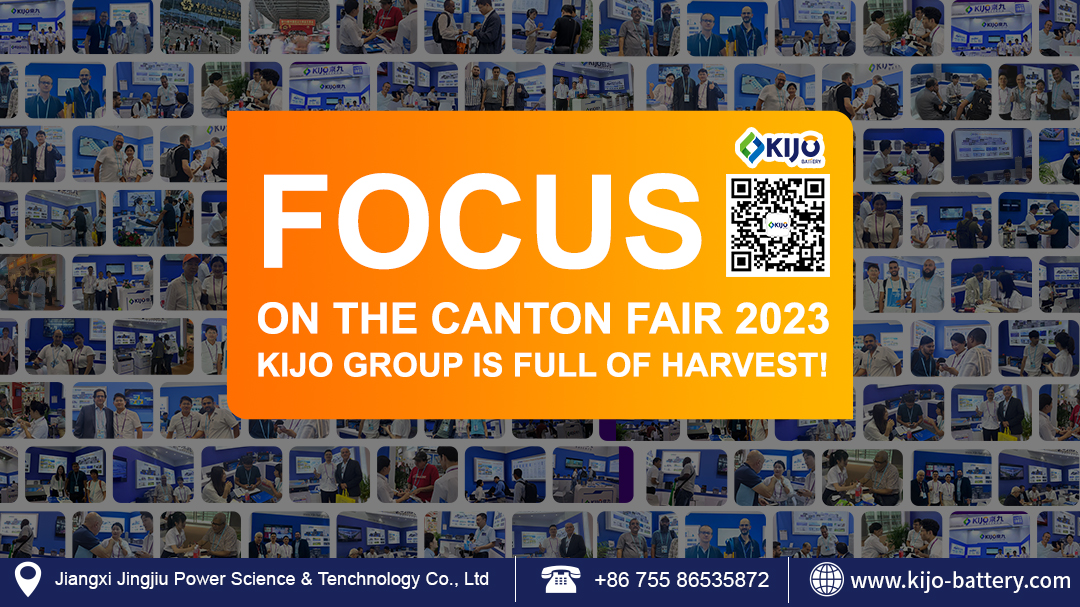 KIJO Group has been committed to becoming an internationally-leading green energy battery company in the industry. At this exhibition, KIJO carrying lead-acid batteries, lead-acid replacement batteries, wall-mounted power supply, and other solar storage star products and solutions appeared at 14.2G35-36 and 15.3G23-24 booths. We aimed at conveying the concept of green and sustainable energy use concepts, which has been unanimously praised by audiences at home and abroad.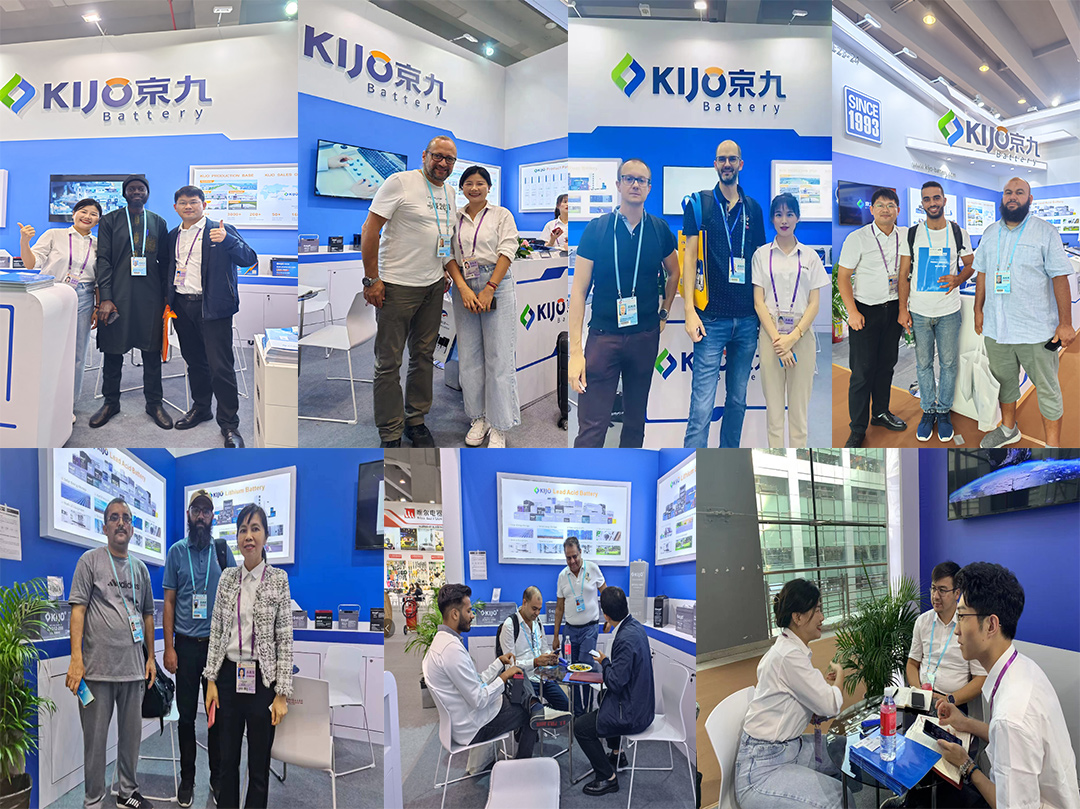 KIJO Group shined at this Canton Fair and harvested very high popularity. Our booth is like the mall, and the scene is lively, attracting the attention of many old and new customers. Professional KIJO people patiently explained to customers one by one, and the on-site response was enthusiastic.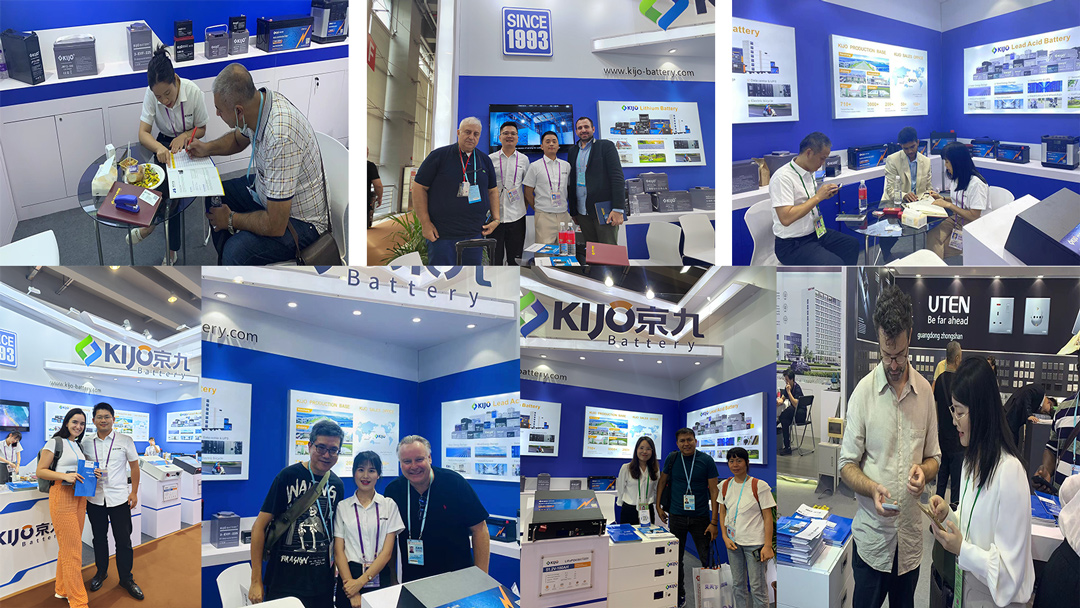 It is understood that since the launch, KIJO has received more than 500 overseas business cards, mainly from Mexico, Brazil, Russia, and other countries; and the number of booth passenger flow is large, and the demand for merchants is strong. The booth receives more than 100 merchants per day. The visit of the old customers will increase the willingness to increase the order of new products, which fully demonstrates the hard power of the KIJO Group in the field of solar energy storage.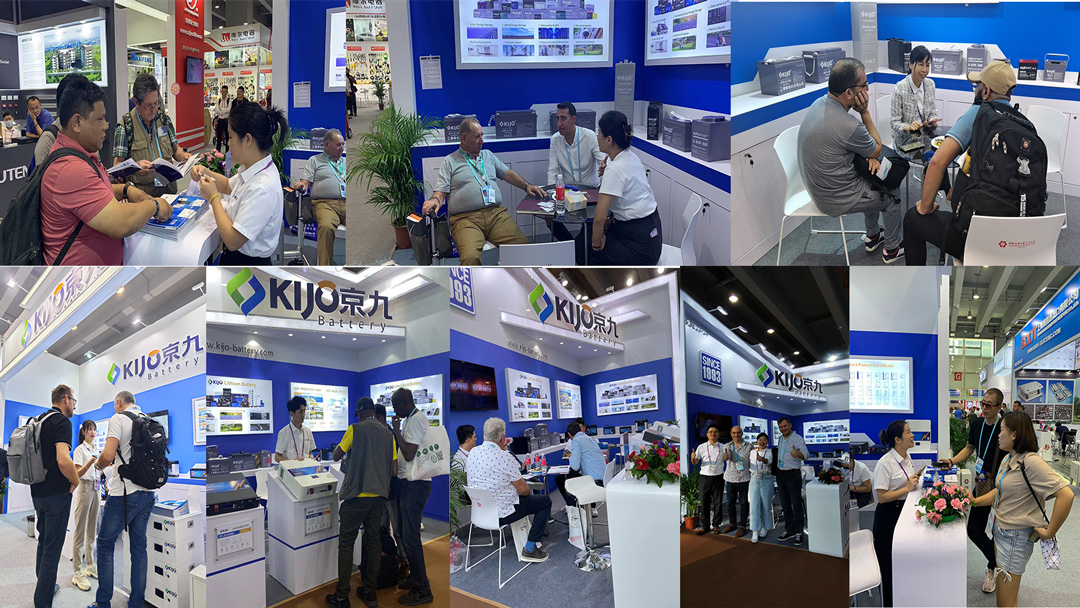 As an important support for the new energy system, the energy storage industry is an indispensable energy infrastructure for economic and social development and the key content of the "Belt and Road" construction work. KIJO actively practiced the "going global" strategy, serving the "Belt and Road" construction, embedding production and operation into the national "Belt and Road" strategy, promoting the expansion of the company's products in the international market channel, and further improving the company's brand in the international energy storage market.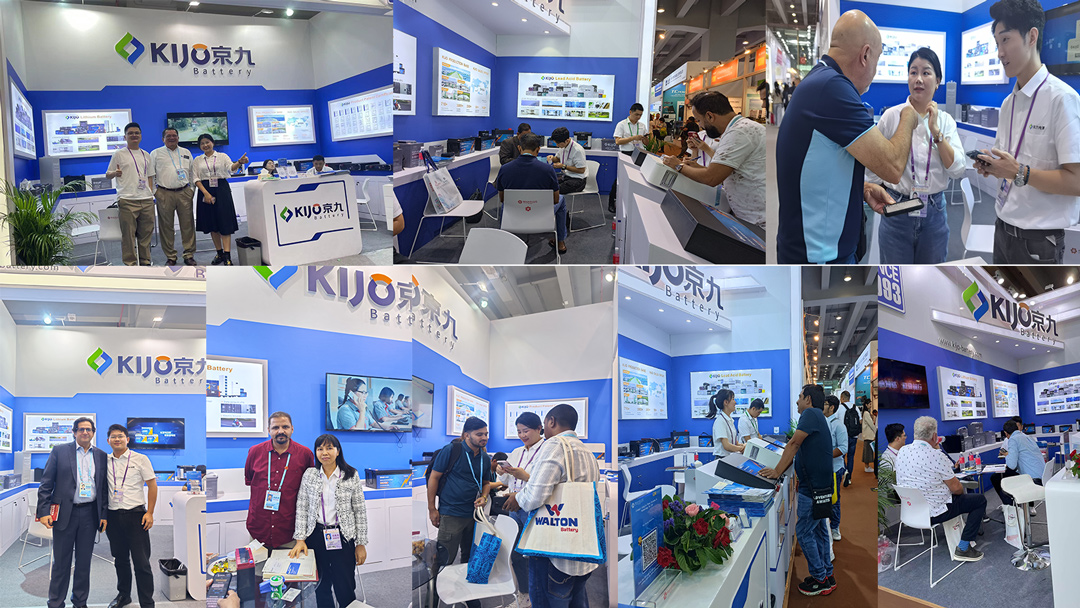 In the future, KIJO will continue to increase its investment in technology research and development, product innovation, and intelligent quality. Actively promote the high-quality development of enterprises, win with quality, with technological innovation as a guarantee, and actively open marketing at home and abroad. Meet the diverse needs of customers at home and abroad, and bring a more perfect product experience to global users.