In the golden September, KIJO Group's all categories battery, with high-quality products, considerate services, and rich activities, under the superposition of the continuous implementation of the new market policies and the peak consumption season, multiple measures are taken to activate the terminal vitality, which has promoted the rush to buy in various markets of KIJO Group, production and sales have climbed to a peak!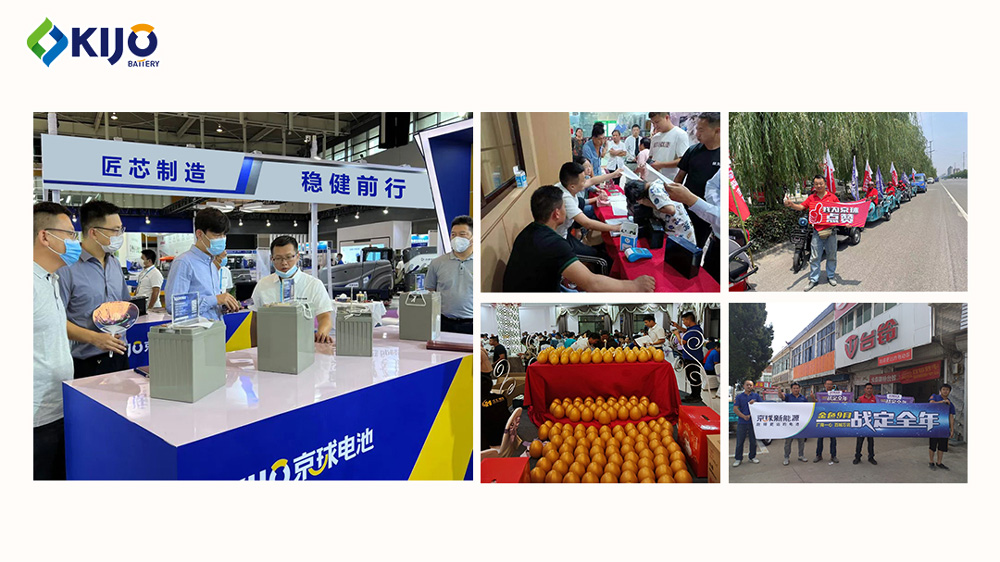 By advantage of the golden September, Fighting the silver October
Since the third quarter, the marketing center of KIJO Group has successively organized a number of "Investment Promotion Conferences", "Domestic and Foreign Exhibitions" and "Regional Marketing Conferences", which fully launched the battle for stable growth and fully demonstrated the cohesion and innovation vitality of the KIJO. The firm goal, and the hard work in the third quarter, for the establishment of the annual sales target.
The choice of agents fully demonstrates their affirmation of the KIJO Brand and recognition of KIJO products changes. Under the competition in the stock market, the full range of products of KIJO can obtain such high recognition, and it is inseparable from the never-ending pace of technological change in KIJO.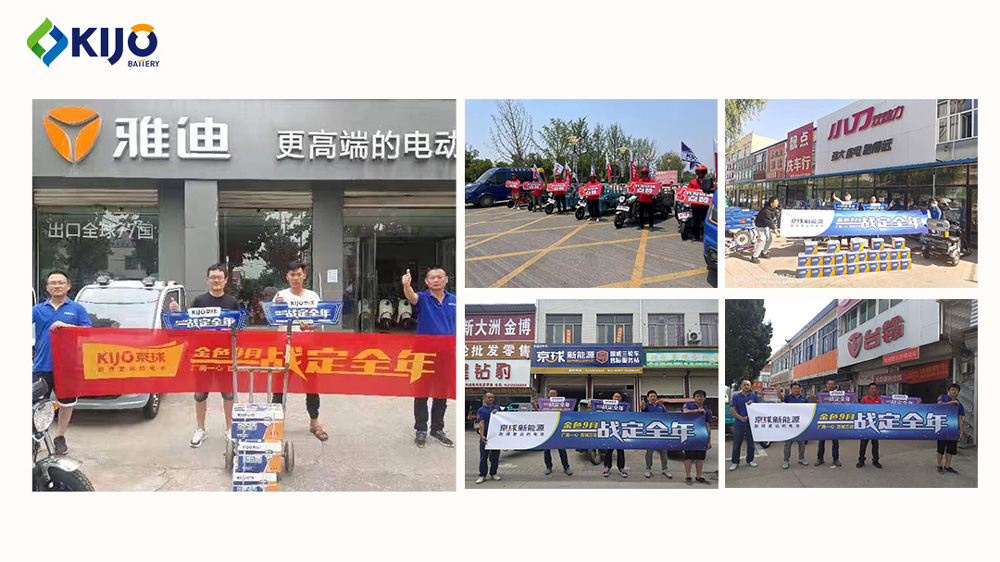 Market promotion activities have detonated the market again
The KIJO promotion team is also a pioneer in the market, shouldering the dual task of building momentum offline and boosting the confidence of agents. Since the third quarter, under the planning of the KIJO marketing team, more than 100 "enabling terminal activities" have been executed.
Under the strong comprehensive ability and professional quality, the "KIJO Energy Riding Track Promotion Team" keeps pace with the times and actively explores new empowerment models, adopts effective product promotion methods, and uses professional explanations, and accurate analysis of competing products. In fact, we will work with agents from all over the world to jointly promote the "Pushing People, Pushing Goods, and Pushing Situation" model, so that more consumers can know and experience KIJO, and help better travel.
During the peak season of sales, the promotion team of KIJO Group held a number of terminal empowerment activities in Anhui, Shandong, Henan, Northeast, and other places, which greatly enhanced the confidence of agents.
In the golden September, KIJO still maintained the market momentum of "multi-point blooming". Two-wheeled, three-wheeled, and four-wheeled electric vehicle batteries all showed good market performance and were widely popular in their respective segments. In the coming days, the competitiveness of the KIJO battery will continue to be released, including the upcoming graphene technology battery series, the weighted and upgraded tricycle battery, and the long-life new energy battery that will bring new power and vitality to Kijo.
In October, KIJO will win!