In hot August, the KIJO group "energy riding track" national relay race promotion team entered Inner Mongolia, Henan, Jiangsu, Jilin and Shandong, and other places to focus on helping agents to do three things of "pushing people, goods, and momentum", which won unanimous praise from partners at all levels.
"Push people "for new customers"
The promoters of the KIJO group stated to the distributors the fact of the strategic cooperation between the agent and KIJO company, conveyed the basic strength of the company such as "four bases and three transit warehouses", and dispelled the distributors' various doubts about the agent.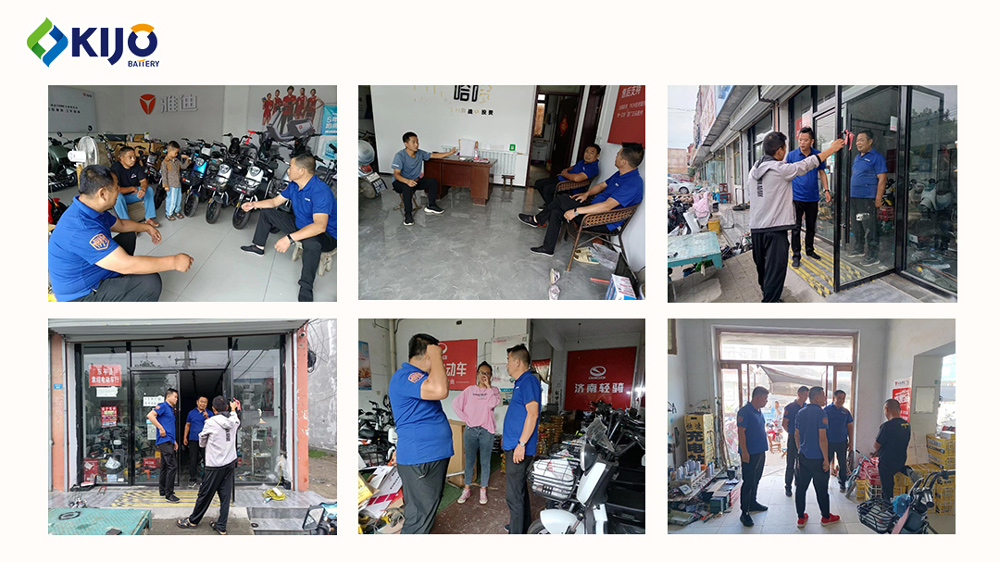 Help old customers "sell goods"
In 2022, according to the company's strategic intention and in combination with the current market situation in various regions, the "energy riding track" promotion team of the KIJO group focused on the planning, design, and implementation of monthly theme promotion activities, "liquidation and liquidation, and winning the terminal", wholeheartedly helping agents sell goods, occupy the terminal market, and give agents full confidence. We are serious about helping customers sell goods!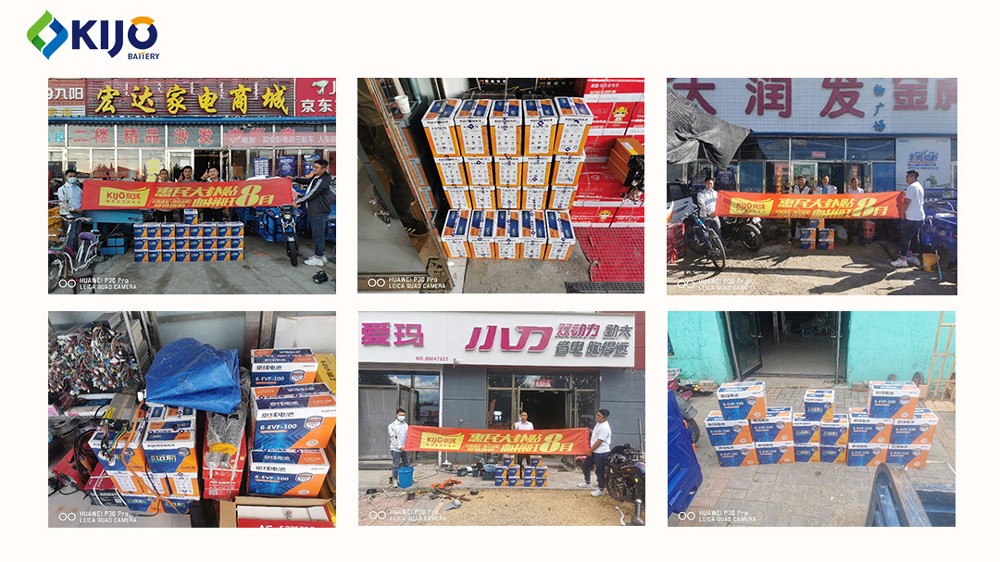 Inner-Mongolia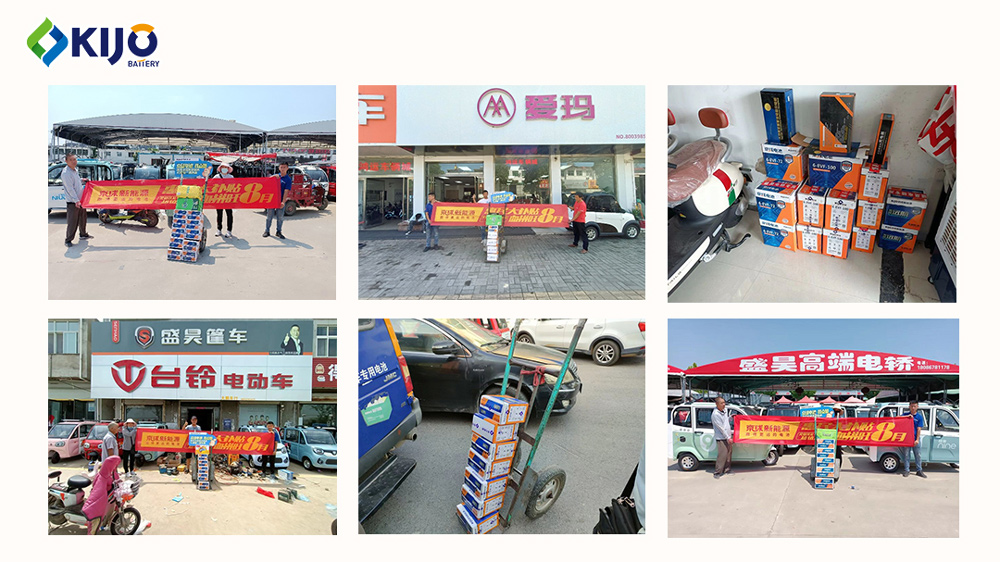 Jiangsu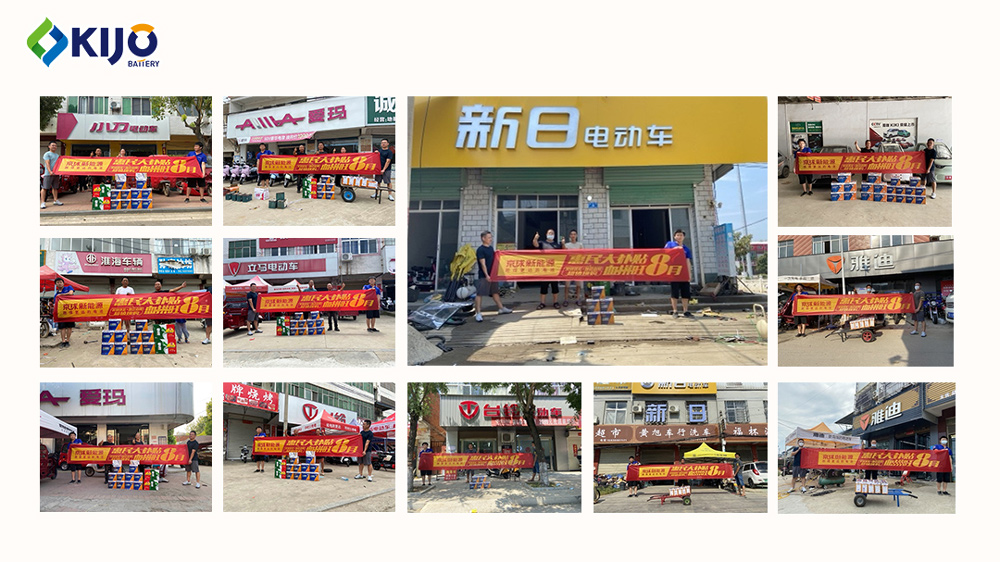 Henan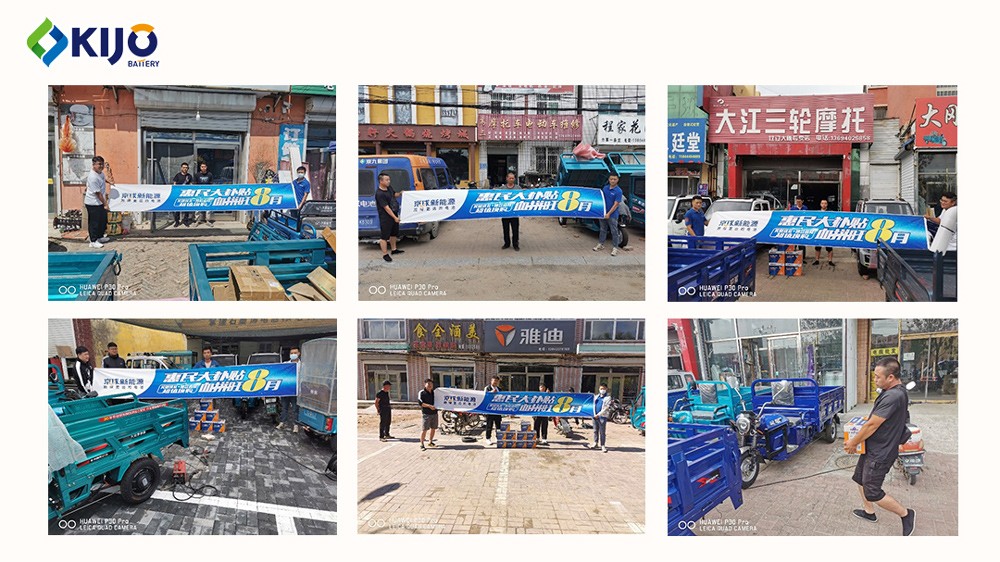 Jilin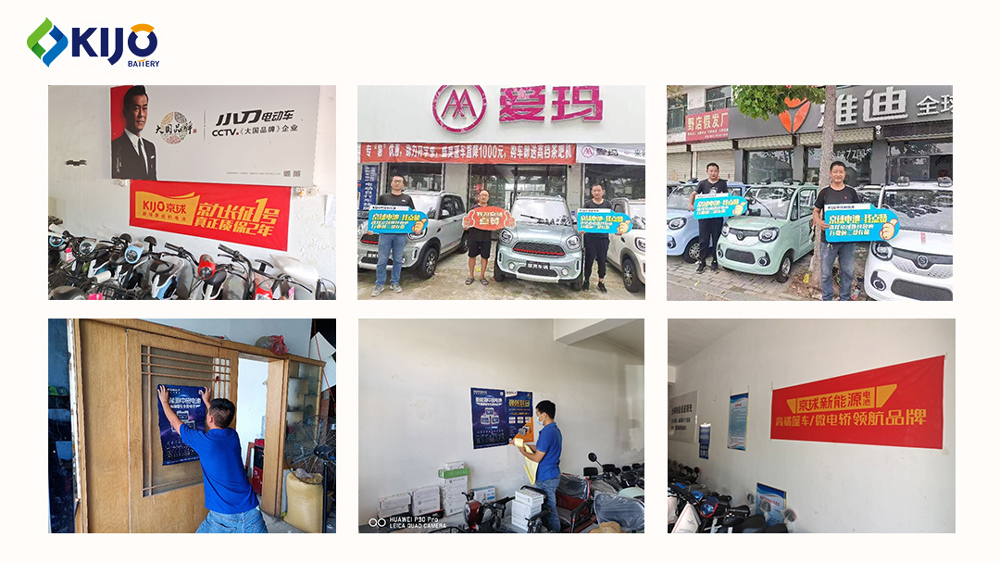 Shandong
Help win-win merchants "push the trend"
In the initial stage of the promotion team of the KIJO group, its service scope was mainly limited to the mileage race. With the continuous popularization of the mileage race in the electric vehicle and battery industry, the KIJO group opened a new path, initiated a new mode of "pushing people, goods, and momentum", and comprehensively launched door-to-door visits of distributors in different cities and markets at different levels throughout the country, so as to extend the form of terminal activities and reach more users.
The activity advantage of the KIJO group, which is conducive to the sinking and penetration of products, has realized the comprehensive communication of manufacturers, agents, and distributors, and made the outside world f