No Paid, No Gained
Mr. Lv Jianliang joins to KIJO Group to become the general Agency in Tangshan City on 1st September 2009. During the past 14 years, the sales performance has grown from hundreds of batteries a month to nearly 10,000 batteries a month, and the customer base has grown from more than 40 to more than 500. For many consecutive years, the company has won the Annual Excellent Dealer Award of KIJO Battery, the Peer Award of KIJO Renewable Energy, the Strategic Partner Award, and other honorary titles. . And all these honors back from the small shop of less than 20 square meters.
The Connection between a small shop and KIJO
There was an unnoticeable location at LAO SAN ZHAN, Tangshan City, Hebei Province. The entire shop was less than 20 square meters, had no gorgeous decoration, was not high-end at all, and owned two rows of shelves, and a table. And this was where Mr. Lv's dream began.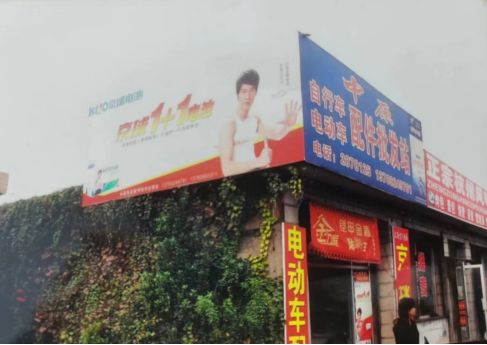 The Old Site of Zhongyuan Trade
In the beginning, Mr. Lv was only engaged in the bicycle accessories business. Although the bicycle market was vast at that time, its share was saturated and its profit point was very low. In Mr. Lv's self-mocking words, "I could only earn ice for selling a cart of goods."
In 2002, He identified the higher profit points of the electric car market, which turned into the sale of electric car parts. By chance in 2009, He got to know about KIJO, and gradually opened a good market in the Tangshan area due to the excellent quality of KIJO products, and brand promotion efforts. At that time, followed by the total Mr. Lv enhanced marketing efforts, equipped with special delivery trucks, but also moved into a new shop, ushering in the highlight of a life moment.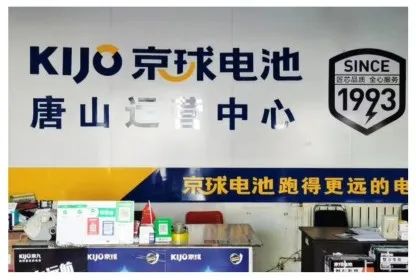 During the years of his struggle, he was often guided by the leadership of KIJO Group, and was deeply influenced by the KIJO culture of "treating customers like family when doing business". With a sincere heart, he recommended KIJO products with excellent quality and lucrative profits to customers like family. His eyes and sincerity also gradually gained a lot of friends but also fans from different districts like Fengnan, Tanghai, Luannan, and so on... These friends, who have known each other for more than 20 years, often say, "We will sell what Lv has."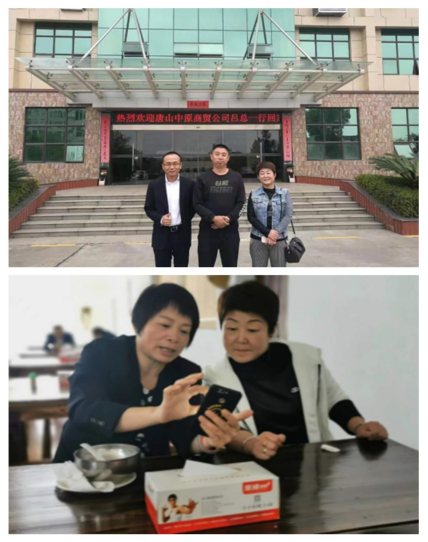 Guidance from KIJO Group
Overcome difficulties and innovate sales publicity matrix
Surely, Mr. Lv faced a lot of difficulties during these years. There was a big sales bottleneck in 2018. At that time, the state implemented the new national standard for electric vehicles, and the battery must be used to match the non-isolated internalized type. However, because there was no such type of battery in the market before, the sales of cadmium-free internalized batteries in the market for a time were met with resistance.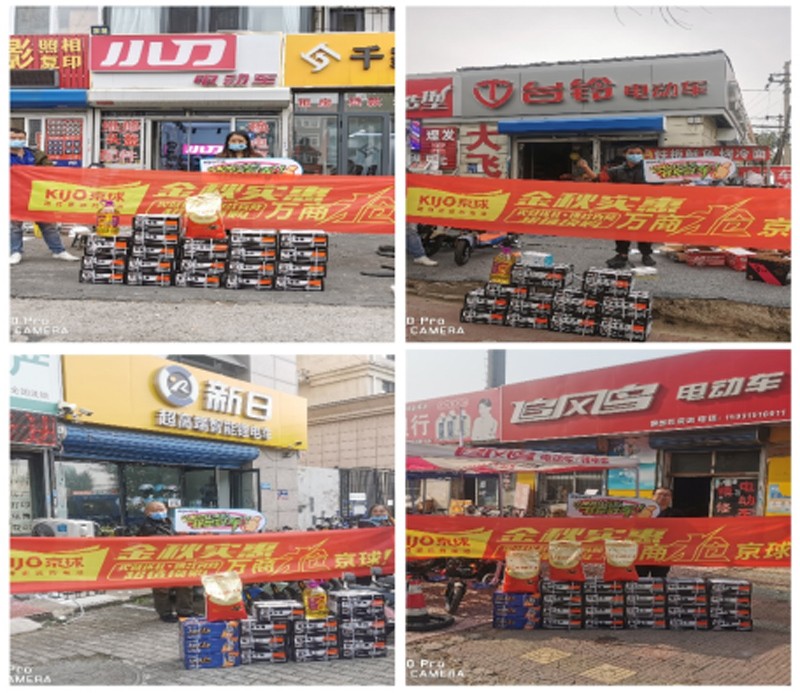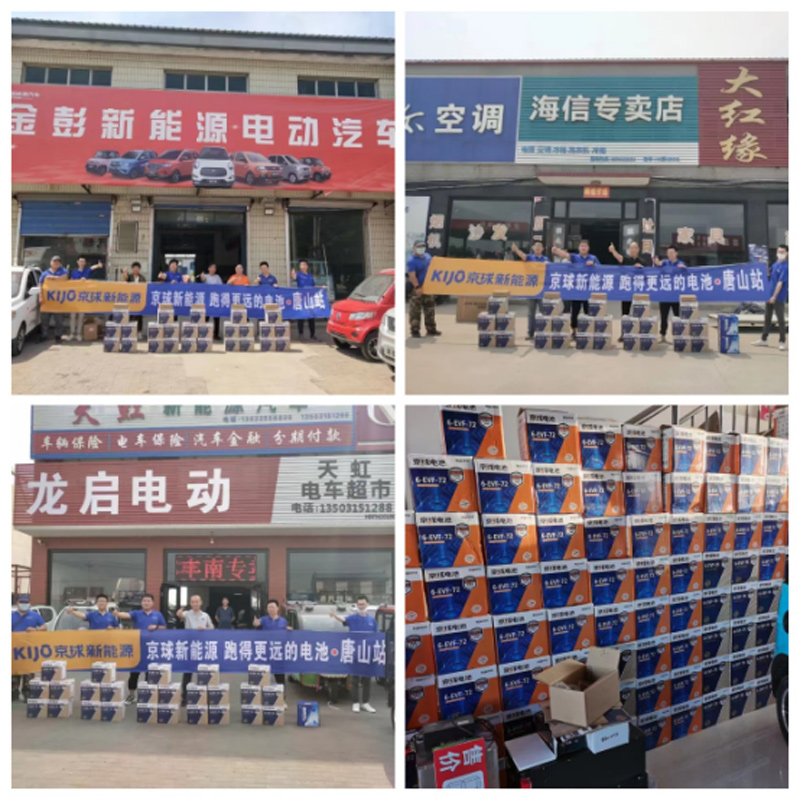 Central Plains business people strive together, and KIJO battery sales doubled
After the opening of the market situation of KIJO non-isolated internalized battery, Manager Lu quickly equipped a promotional team, went deep into the county, and village level, and with a series of the promotional matrix, KIJO non-isolated internalized battery thoroughly took root in the Tangshan area. It is no wonder that his friends who know him well say that he is a person who dares to think, do and innovate.
Once Client, Forever Friends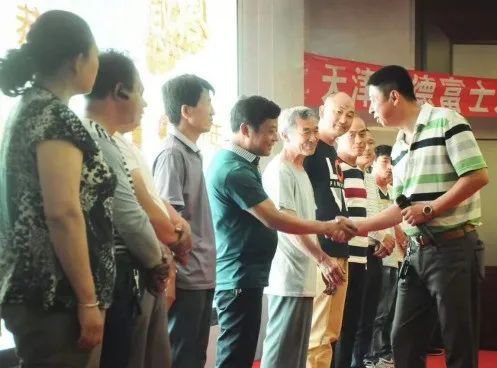 The Shop run by Mr. Lv is called Zhongyuan Commerce and Trade. It has gone through 25 years since it was opened in 1998. Along the way, Zhongyuan Commerce and Trade has always adhered to the philosophy of "One who holds the hand of Zhongyuan is always a friend".
In the summer of 2015, Zhongyuan Trading welcomed its 18th birthday. Mr. Lu held a banquet and invited all the old customers and old friends who had accompanied Zhongyuan Trading for 18 years. Among them, there is a special customer - Master Yang.
Yang Master is a bicycle repairman, and although each time quantity is not big, as long as Yang master has the purchase demand, he will only purchase in the Central Plains trade. From repairing bicycles to repairing electric cars and motorcycles, Master Yang's hands have witnessed the growth of trade and trade in Central China. At the ceremony, Lao Lu hugged Master Yang excitedly, expressing his gratitude to Master Yang and to all the friends who recognized the trade of the Central Plains.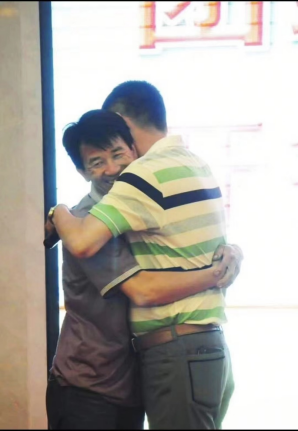 Embrace between Mr. Lv and Master Yang
Over the past 25 years, Zhongyuan Business has been adhering to the concept of "holding the hand of Zhongyuan is always a friend". In the customer base of more than 500 people, as long as everyone has difficulties, they will support each other like family members and help each other go forward. "What the Central Plains has done in the past 25 years, THE Central Plains will continue to do so in the next 25 years, and it will certainly live up to the trust of our friends." Mr. Lv Jianliang said excitedly.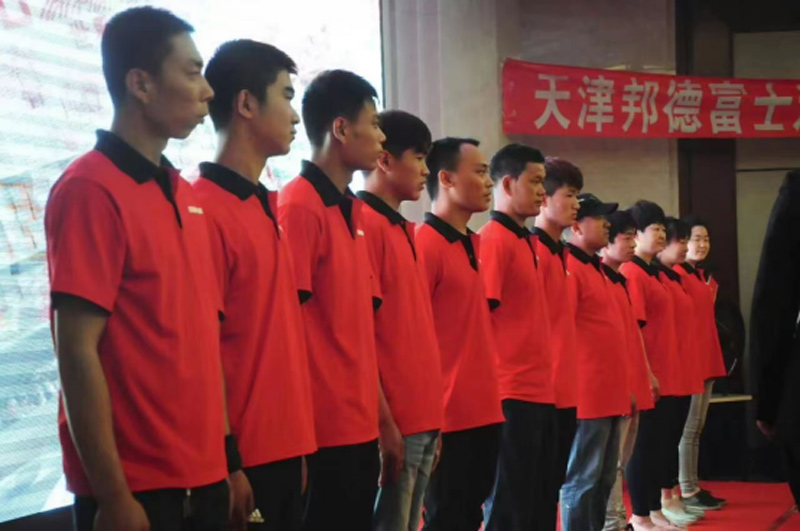 Zhongyuan Trade Team
Mount Tai is so high that it does not reject fine soil, so it can be so high. The brilliance of KIJO today is inseparable from the support of distributor partners like Mr. Lu. In the future, KIJO will continue to work together with major partners to create great achievements!